Welcome to the web site of ALTA s.r.o.
ALTA supplies markets with products of high quality, using individualized approach to customers and their needs.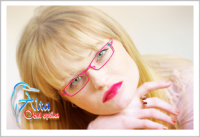 The laboratory of ALTA is equipped with the most modern technology; digitally controlled machining is our standard production process. Our software is not only able to calulate parameters of lens production, but also manages our digital equipment. The quality of products is controlled at all points of the production process to ensure the best quality and requested specifications to achieve accuracy beyond standard norms. ALTA was the first firm in our market to establish production of photochromic plastic materials with higher index of refraction. Our team at Alta Opticians , the only one in Czech Republic, boasts having licensed professionals in ophthalmic optics, contact lens fitting and sight testing from the UK and Canada.
ALTA in partnership with RODENSTOCK is proud to offer the new DNEye® SCANNER!! We are the first and only opticians in Prague to offer DNEye® - Come and experience the latest holistic approach to eye sight!
Click on this link to see what our customers say about us and try the Alta experience for yourself!!
We are proud to introduce our partner:

a private out-patient health care center, which provides complex medical care to all those who take their health seriously, demand higher quality, above-standard and most importantly professional care. For more information, please visit: http://www.cmcpraha.com/